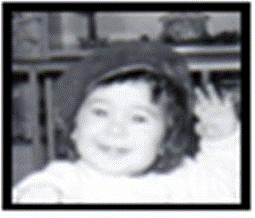 Welcome to my website:
My name is Lisa Marie Bruno. I am a professional costume designer, supervisor, key costumer and dresser. I've worked in the entertainment business for over 20 years.
With the help of the internet, I have decided to share my talents and extensive knowledge of costumes and their history to the many independent films and community theatres not just locally, in Pittsburgh, but all over the world.
Over the years, directors have contacted me for help. Not having wardrobe budgets and thinking they didn't need a wardrobe budget they would always call me frantic.
Realizing there was a market for a consultant and a need to service indie films, commercials, students, and many more people besides "Hollywood features" this gave birth to my new concept; COSTUME CONSULTING!
"We don't need no stinkin costumes!"...

WRONG!
All films need wardrobe! If we were doing radio then, I would agree. You don't want trouble before you begin? Eliminate "wardrobe malfunction." Some think wardrobe is as easy as putting on your jeans in the morning...Wrong again! Even though you may think wardrobe can be accomplished without a budget, or anyone in charge, think again. What about continuity? The need for 'dups' and 'trips'! What about overall palette? Think about the whole look of the show. Does the wardrobe compliment the director's visual concept?

Proper Accessorizing:
With innovative accessorizing ideas we can help you create a look keeping within your budget. Using timeless garments with creative accessorizing you can achieve so much. You don't want to end up with too much accessorizing that your audience is watching a pair of dangling earrings instead of the actor's tears! What about purses?... I can't tell you how many times a director sends women into shopping areas with no handbags! LOL

Handmade costuming ideas:
Many times you can create extraordinary costumes from ordinary items. We can give you ideas and even sketches to accomplish the original look you seek.
We can make sketches, make the pattern, and send to you so an intern/student can execute!

Authentic Historic Events:
I use my historic training and background to guide my designs for productions. Our library consists of over 500 historic reference books (many hard to find and out of print) on daily historic fashions, events, cultures and eras. We do the hours of printed archeive research along with internet research. This frees your time to do more technical work.We send a disk of research photos to give you a better visual concept of the look you want or need.

Everyday wardrobe:
Sounds simple, but it's not. One can not derive everyday wardrobe looking through fashion magazines. One needs to research through many references.
Ex: If you live in Los Angeles but do a production that takes place in West Virginia...do they wear the same thing you do...no, do you know what they wear...probably not. We can help!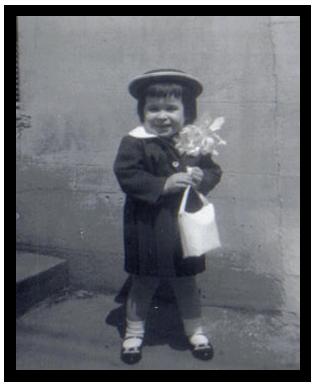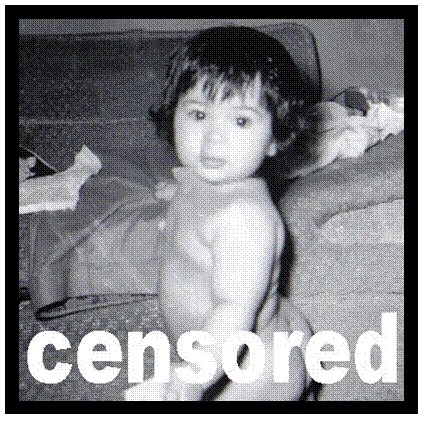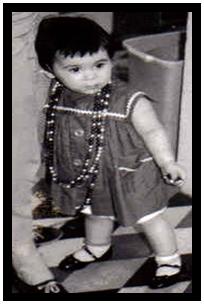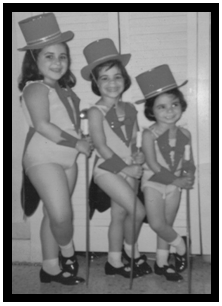 When You can't afford an ON-SET costumer, why not hire an ON-LINE costumer
Mission Statement:
Our Mission is to provide independent filmmakers, community/school theatre departments, students, advertising agencies, music video producers, individuals and all other production companies with high quality costuming within their budget.
Our motto;
"We treat every Production like an AWARD Winner",
conveys to our clients just how much we value their productions and their business.
When it's not possible to hire trained costume staff to be
on-set
during your production,
our
on-line
highly qualified staff will assist you with intense and detailed pre-production information so you can achieve quality results on your own.
We at MSP have been blessed with talent, knowledge and a love for the entertainment industry. I still work on productions, but as times change, and i become "more seasoned"
I realized there was a need for traditional, fashion/ costume consulting.​
By sharing these with you we hope this will help you in creating costumes you may have otherwise not been able to afford without a large wardrobe budget and an
​on-set designer.
Written Testimonials over the years . . .
Matthew 13: 31-33 Jesus then told a parable,"The kingdom of heaven is like a mustard seed, though it is the smallest of all seeds, when it grows, it becomes one of the largest trees, so much that the birds will come and perch in its branches."
​

Documentary producers & directors are especially welcomed for help with authentic recreations!
Lousie Silk, National Fiber Artist and mother
Howard Perloff, New York stage Producer
Vincent Risoli, Producer-Director Indie Film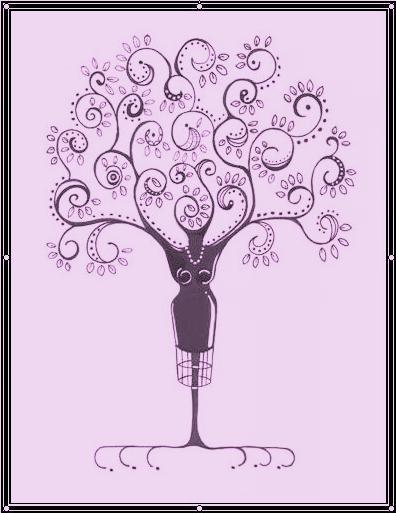 Mustard Seed Productions
International On-line
​Costume & Fashion Consulting​ & Educating
LMBMSP@gmail.com
Pittsburgh PA-USA​​
We treat every production like an Award Winner & every client like a Celebrity!
​

Lisa, thank you so very much for your hard work, good results, your smile and great attitude through a difficult film, I hope you will experience all good things in life because you are so deserving of it.
Francine Tanchuck- Costume Designer, "The Temptations", Hollywood CA
Lisa Marie, I hope your business booms as many people have admired the costuming in "the Little Photographer" and you are the best in the business I know. What a professional!
Vincent Risoli- Producer-Director Indie Film, Pittsburgh PA
​​Lisa, Thanks for everything! What a breath of fresh air having you at the Center. I wish I had half the energy you have. You are so positive to be around. Thank you for the art supply donations and for being a part of our team.
Lisa Guthrie- The Guthrie Center, Housatonic MA
I have relied, with confidence, on Lisa Marie's creativity and dependability. Her pride in her work is evident. I would, and have, highly recommend her. Her talents and dedication will be a positive contribution to any organization.
Susan Paphe- Vice President CAE
Entertainment
Productions, Pittsburgh PA
Lisa thanks you for designing the Central Blood Bank's new costume/mascots. The Blood Hound, Heart and Red Cell will truly create a festive mood at the blood drives and community events. Take care and thanks again.
Kate Moody- Community Director Central Blood Bank, Pittsburgh PA
On behalf of the National Arts Program Foundation Inc it is with great pleasure that I thank you for your extraordinary efforts in launching yet another spectacular National Arts Program exhibit for Pittsburgh. Your tireless efforts were evident in every aspect of this event. Thanks again Lisa, We look forward to working with you in the future.
Dianne J. Goddard- National Arts Program Director, Harrisburg PA
For the past year, Lisa Marie has been privately instructing my daughter in fashion Illustration. They meet regularly. Lisa is totally appropriate and wonderfully delightful in interacting with my daughter who is 13 years of age. I find Lisa to be an excellent instructor. She is extremely knowledgeable in the field. She is well organized with clearly defined lesson plans. Because of Lisa, my daughter has developed an impressive portfolio. Without reservation I recommend Lisa Marie as a Fashion Illustration instructor. She is a five star teacher.
Louise Silk- National Fiber Artist and mother, Pittsburgh PA
Lisa Marie's performance and abilities with specific focus upon her time invested into the off-Broadway production has been as our wardrobe supervisor for the past year. Lisa has always represented herself in a professional manner with attention to detail and her approach to her work is one that reflects and understanding and grasp of one who in my opinion will succeed in an endeavor . I have no problem in rating Ms Bruno most highly as an effective team player and look forward to continuing our professional relationship in the future.
Howard Perloff- Producer, New York, NY
Lisa, All of us appreciate your contribution to our fashion show on April 8th. The fashions were just great! I kept hoping the delicate fabrics wouldn't get caught by the heel of a shoe or edge of the runway. Thanks from everyone at the Hospital.
Jean Harter- Southside Hospital Foundation, Pittsburgh PA
Lisa made my dream wedding a reality. My wedding dress was fabulous and I felt like a 'Hollywood' movie star in it! It was everything I hoped it would be. Even when I questioned her lining the whole dress with another fabric she worried me (since my wedding was in August) but lining the satin dress with cotton was more than I knew. It made me feel cool and no one ever saw me perspire! What a genius idea! Thanks Lisa Marie

PS: thanks for my daughter's Christening dress also, an heirloom we will always cherish!
Josette Newport- Cosmetologist and bride, Phoenix Arizona
As an instructor​ Lisa's tasks include the administrative and coordination of curriculum development, course outline, lecturing, demonstrations, scheduling of guest lecturers and field trips. She utilized her diverse background and professionalism to create an excellent learning environment

for her students. Lisa always attacks her new challenges with interest and skill. Her individual style and attitude will enable her to excel in any positions she performs

.
Penelope Smith- Director, Clarissa School of Fashion Design, Pittsburgh PA​​
​​

Ms Bruno has worked for the past several years as Art Director (arts program coordinator). She has been my right arm for those years. Lisa Marie has always been dependable, enthusiastic, creative and accommodating no matter what project she has worked. Her flair for art coupled with her theatre and film backgrounds made every project a "mini performance". She not only worked in the office but was very hands-on with the children of all ages and backgrounds. Not only did she continue teaching the art classes, she set-up and restructured the various city wide programs we continue to use. I feel that with Lisa Marie's positive attitude and versatility, Ms Bruno is an asset to any organization.
Nancy Burns- Program Supervisor​ Citiparks Parks and Recreation Dept., Pittsburgh PA
Lisa, Your team has continued to do a fantastic job with the National Arts Program. Not just the recruiting of the artists and production of the exhibit itself, but also the promotion of it. Congratulations on the fantastic work you are doing. Many of us not only appreciate your effort but more importantly enjoy the end results.
​​​​​John T. Tokarski- Office of the Mayor- City of Pittsburgh, Pittsburgh PA​
Lisa did an exceptional job while working on Dog Eat Dog as our costume designer. Her ability to adapt to situations on-the-fly made her an indispensable asset to the production.
​​
Jack Sullivan- ​New Media Producer/Digital Content Manager, Los Angeles CA
​​Constance Cannon- ​Innovative Marketing/Multi-Media Director, Pittsburgh PA
Mustardseed Productions
along with a

Sprout Fund Grant

introduce
'

Save the

Earth

...

Sew a

Button

​'
Go to our events page
for the link to ​the
new YouTube video​
​​
e